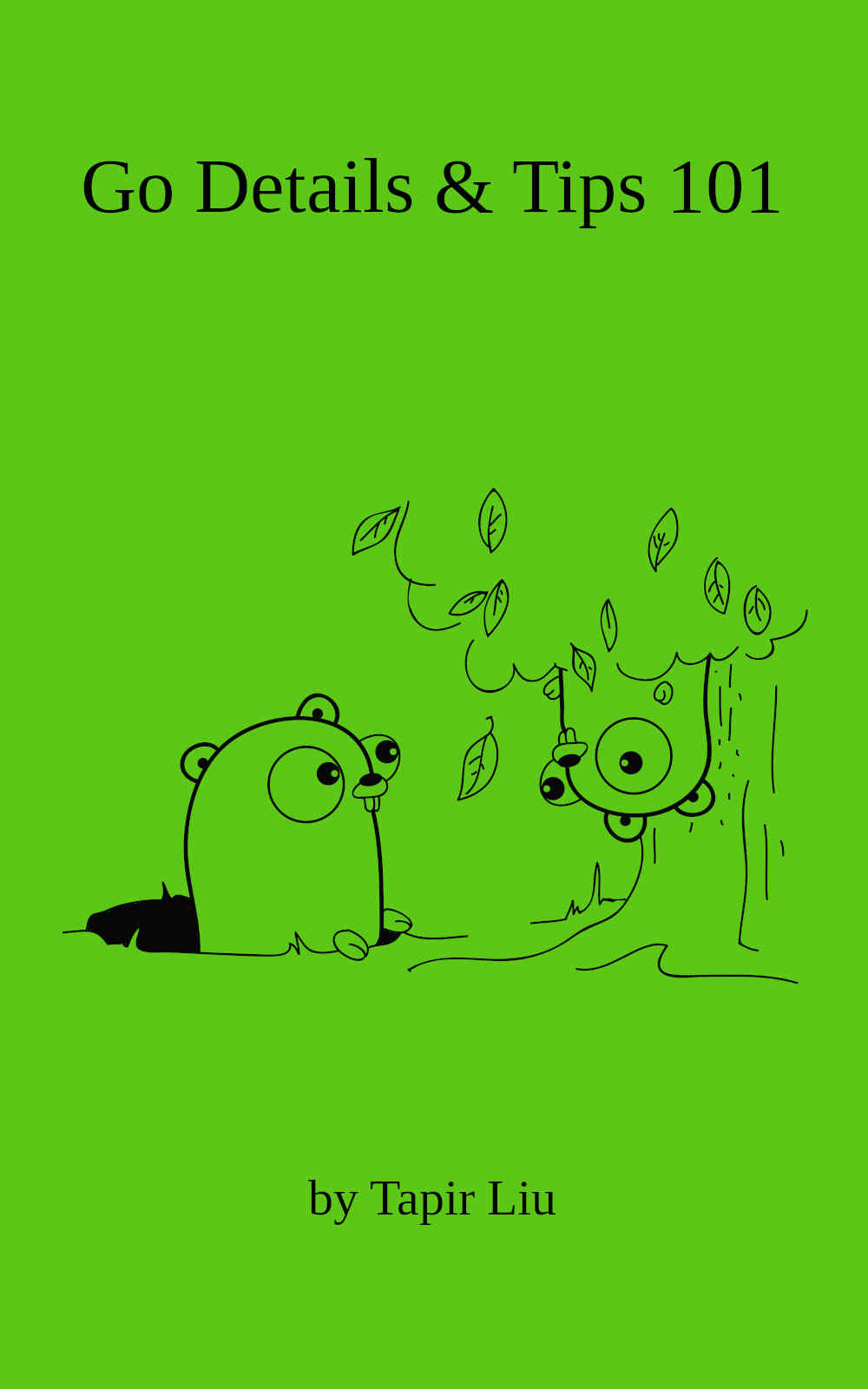 (about 70 pages, 80+ details and tips)
The digital versions of this book are available at the following places:
Tapir, the author of Go 101, has been on writing the Go 101 series books and maintaining the go101.org website since July 2016. New contents are still being (and will be) continually added to the book series and the website from time to time.
Tapir is also an indie game developer. If you would like to, you can also support the book and the website by playing Tapir's games (made for both Android and iPhone/iPad). Individual donations are also accepted via PayPal.
Thanks to Olexandr Shalakhin for the permission of using one of the wonderful gopher icon images in the book cover.