Three new books,
Go Optimizations 101
,
Go Details & Tips 101
and
Go Generics 101
are published now. It is most cost-effective to buy all of them through
this book bundle
in the Leanpub book store. Please follow Go 101 Twitter account
@Go100and1
to get latest news of Go 101 books/articles/apps/libraries.
This book provides some Go quizzes, in the form of choice questions. Participating in the quizzes is helpful to get a better understanding of Go.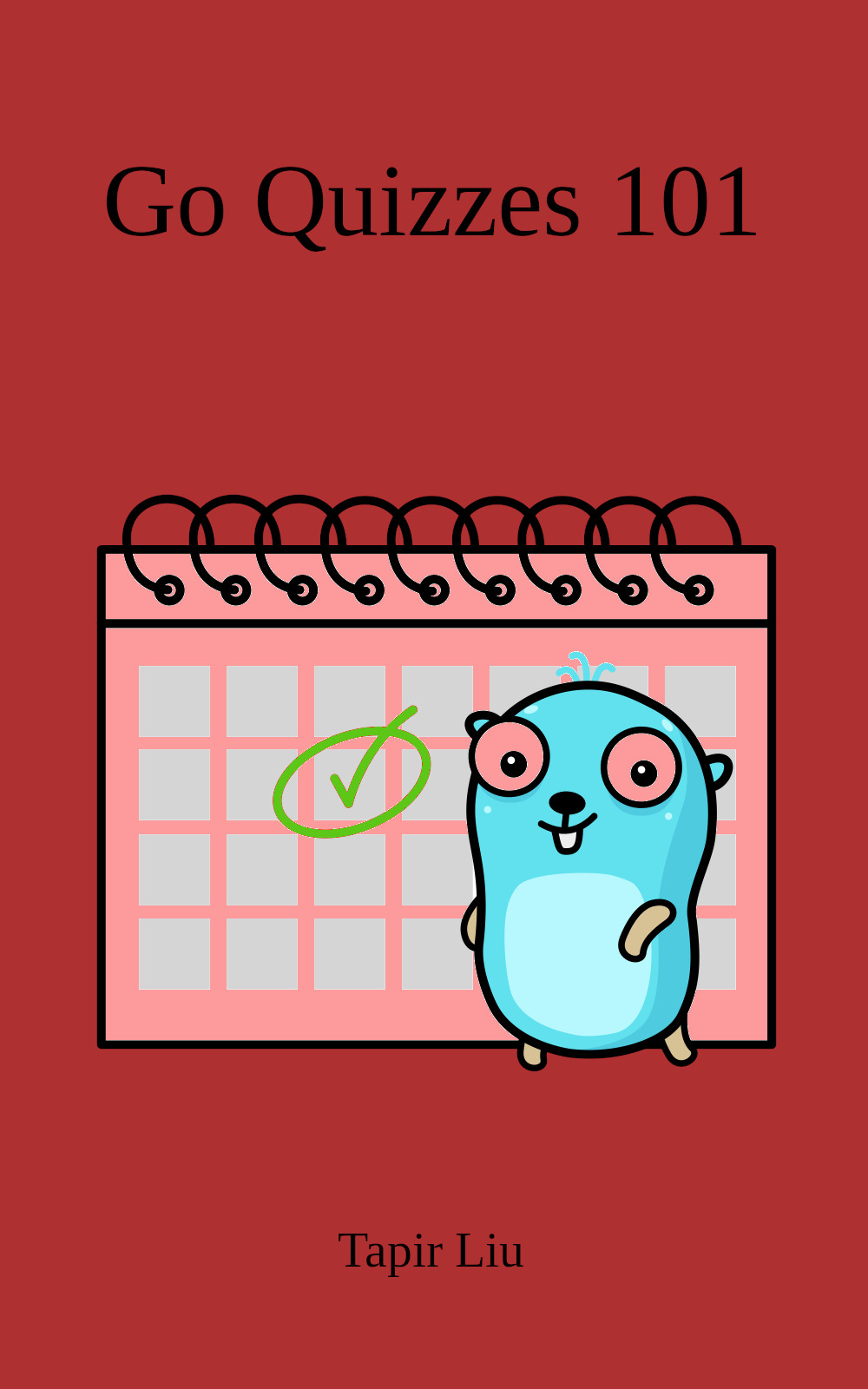 The book is free to read online now.
Tapir, the author of Go 101, has spent 5+ years on writing the Go 101 series books and maintaining the go101.org website. New contents will be continually added to the book series and the website from time to time. Tapir is also an indie game developer. If you would like to, you can support the book and the website by playing Tapir's games (made for both Android and iPhone/iPad). Individual donations are also accepted via PayPal.
Thanks to Maria Letta for the permission of using one of the wonderful gopher icon images in the book cover.