The Book
Go Practice 101
Go Links 101
Go Tools 101
Go Quizzes 101
Go 101
Go 101 is a book focusing on Go syntax/semantics and all kinds of details (Go 1.12 ready). This book also tries to help gophers gain a deep and thorough understanding of Go. It is expected that this book is helpful for both beginner and experienced Go programmers.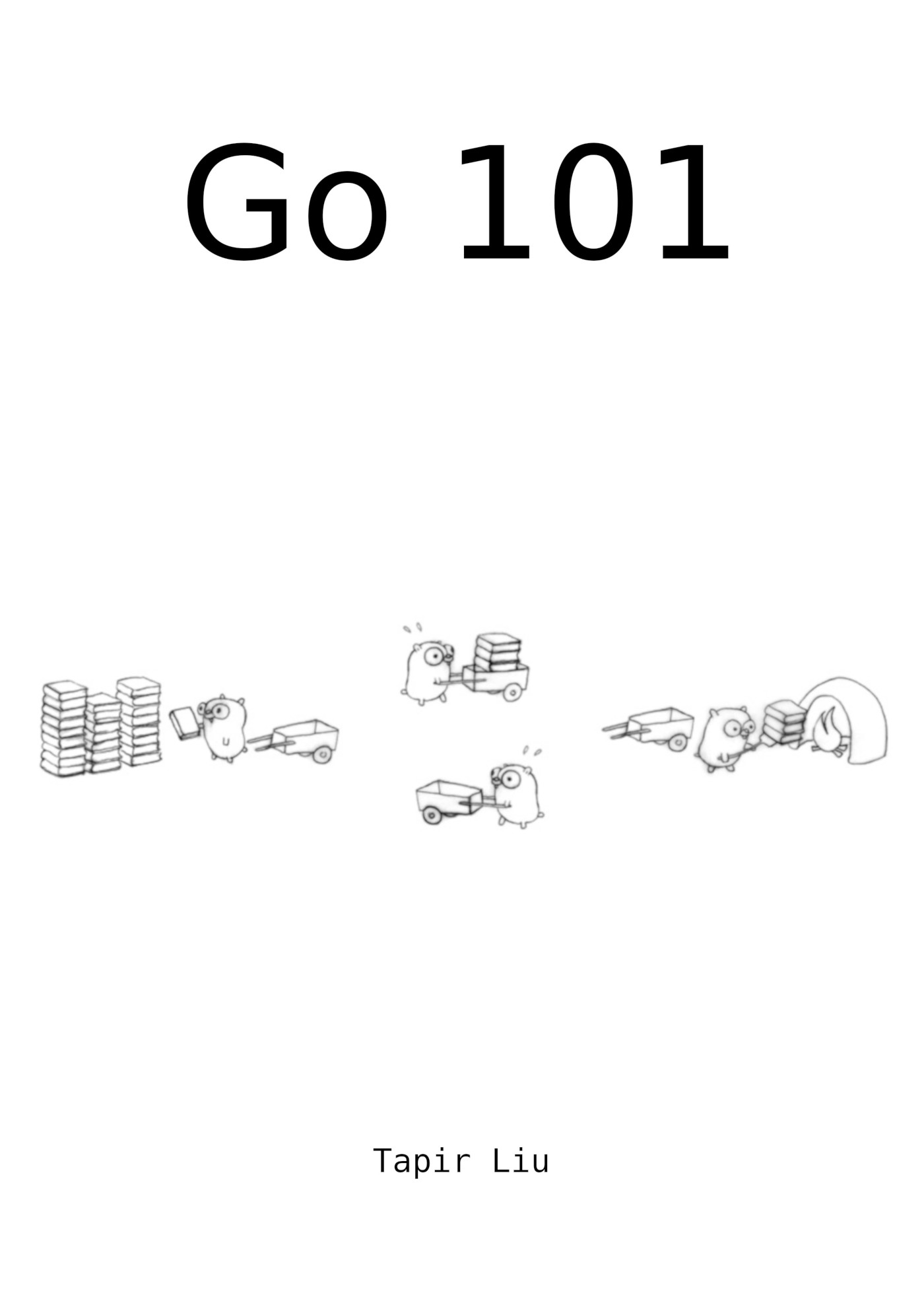 The digital versions of this book are available at the following places:
Tapir, the author of Go 101, has spent 2.5+ years on writing the Go 101 book and maintaining the go101.org website. New contents will continue being added to the book and the website from time to time. If you would like to support the book and the website, you can
make a donation (through Paypal)
or
buy Tapir a coffee
.
---
The Go 101 project is hosted on both Github and Gitlab. Welcome to improve Go 101 articles by submitting corrections for all kinds of mistakes, such as typos, grammar errors, wording inaccuracies, description flaws, code bugs and broken links.
Support Go 101 book and website by
making a donation (through Paypal)
or
buying Tapir a coffee
.
(Paypal donate QR code)
Or support Go 101 by playing
Tapir's games
.
Cryptocurrency donations are also welcome:
Bitcoin: 1xucQbv5jujFPPwhyg395ri5yV71hx9g9
Ethereum: 0x5dc4aa2c2bbfaadae373dadcfca11b3358912212
The Book
Go Practice 101
Go Links 101
Go Tools 101
Go Quizzes 101