Golds
, an experimental Go local docs server, Go docs generation tool, and code reader.
NEW!
-- show type implementation relations --
-- smooth code view experiences --
-- and more... --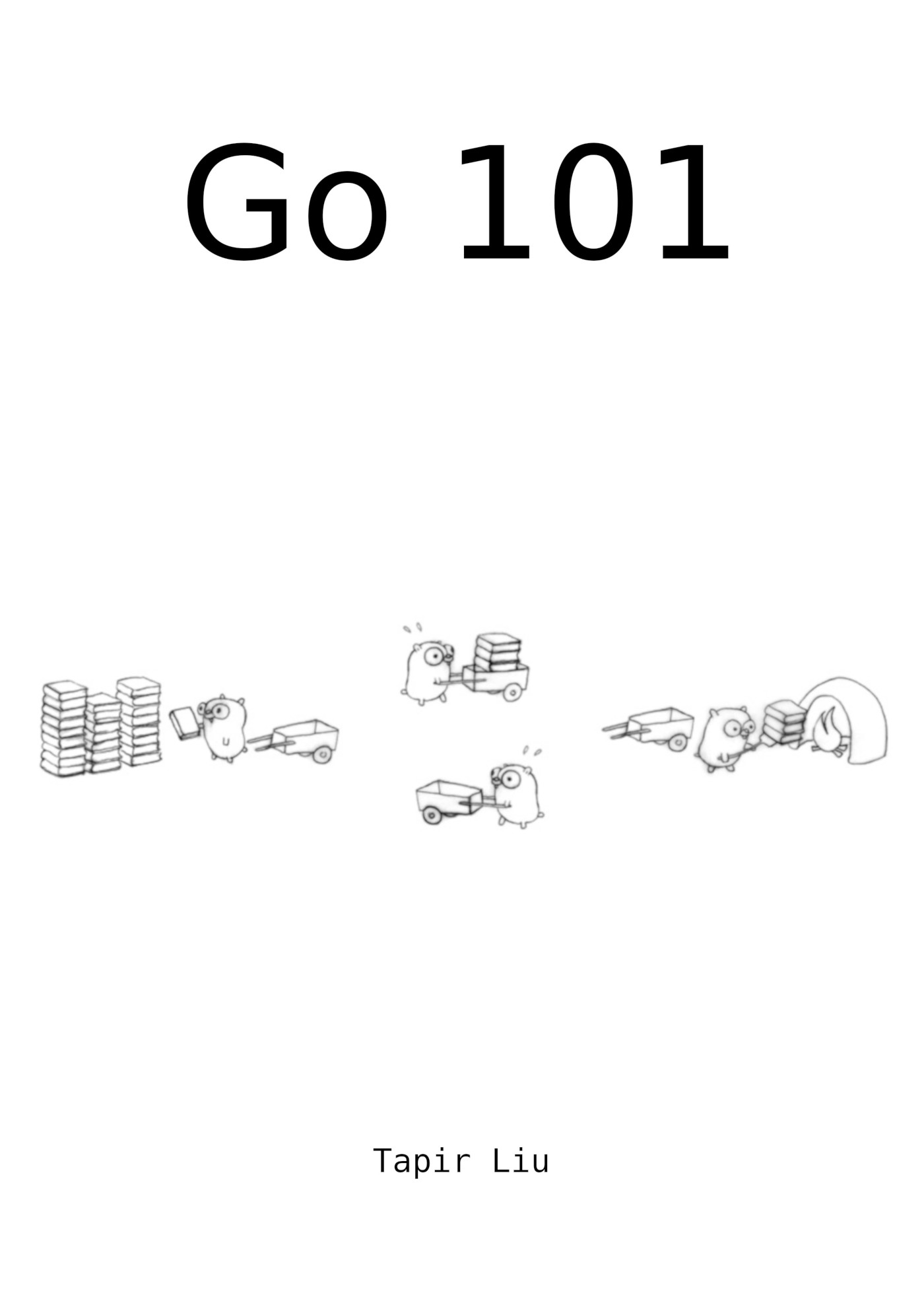 (about 500 pages, 350+ examples, 101+ details)
The digital versions of this book are available at the following places:
Tapir, the author of Go 101, has spent 3+ years on writing the Go 101 book and maintaining the go101.org website. New contents will continue being added to the book and the website from time to time. Tapir is also an indie game developer. If you would like to, you can support the book and the website by playing
Tapir's games
(made for both Android and iPhone/iPad). Individual donations are also accepted
via PayPal
.
2020/Sep/06
: This book ever mentioned that using "append" to clone slices is often
much more efficient than
using "make+copy" to clone slices. This is valid for Go Toolchain before version 1.15. However, since version 1.15, the official standard Go compiler has made special optimizations for the latter way, so now the latter way is always more efficient than the former way (the "append" way).
2020/Aug/13
: Correction: the
Compiler Optimizations for Conversions Between Strings and Byte Slices
section said "a conversion (from byte slice to string) which is used as a map key in map element indexing syntax" before. In fact, it shoud be "a conversion (from byte slice to string) which is used as a map key in map element
retrieval
indexing syntax". The example code is also corrected.
The Go 101 project is hosted on Github. Welcome to improve Go 101 articles by submitting corrections for all kinds of mistakes, such as typos, grammar errors, wording inaccuracies, description flaws, code bugs and broken links.
If you would like to learn some Go details and facts every serveral days, please follow Go 101's official Twitter account: @go100and1.
Tapir, the author of Go 101, has spent 3+ years on writing the Go 101 book and maintaining the go101.org website. New contents will continue being added to the book and the website from time to time. Tapir is also an indie game developer. You can also support Go 101 by playing
Tapir's games
(made for both Android and iPhone/iPad):
Individual donations
via PayPal
and cryptocurrencies are welcome too:
Bitcoin: 1xucQbv5jujFPPwhyg395ri5yV71hx9g9
Ethereum: 0x5dc4aa2c2bbfaadae373dadcfca11b3358912212